GIF Photo Booth Philadelphia
Like we said before, we aren't your average photo booth. One of the fun features we have is our GIF photo booth. Create a loop or boomerang of your favorite pictures and combine them into a unique GIF. You can even customize the backgrounds, borders, and so much more!
Unlike the average photo booth, the GIF Photo Booth enables users to create animated images by combining a series of pictures. This results in a looping, continuous sequence, giving the illusion of movement. The 'boomerang' feature further adds a touch of magic, as it plays the animation forward and then reverses it, offering a playful and captivating visual effect.
A key aspect of the GIF photo booth experience is customization. The booth offers various options for personalizing your GIFs, allowing you to tailor them to your preferences or the theme of the event. Users can choose from an array of backgrounds, ranging from simple color gradients to more intricate designs and patterns. Additionally, the booth provides numerous overlay options, including borders, texts, and filters, so you can create a truly unique and memorable keepsake.
The GIF BOOTH
Our GIF photo booth sets itself apart, offering the ability to create a looping or boomerang animation of your favorite pictures. And with customizable options like personalized backgrounds, borders, and more, your creation will be a unique expression of your personality and style.
Turn memories into motion with our GIF photo booth
Check Availability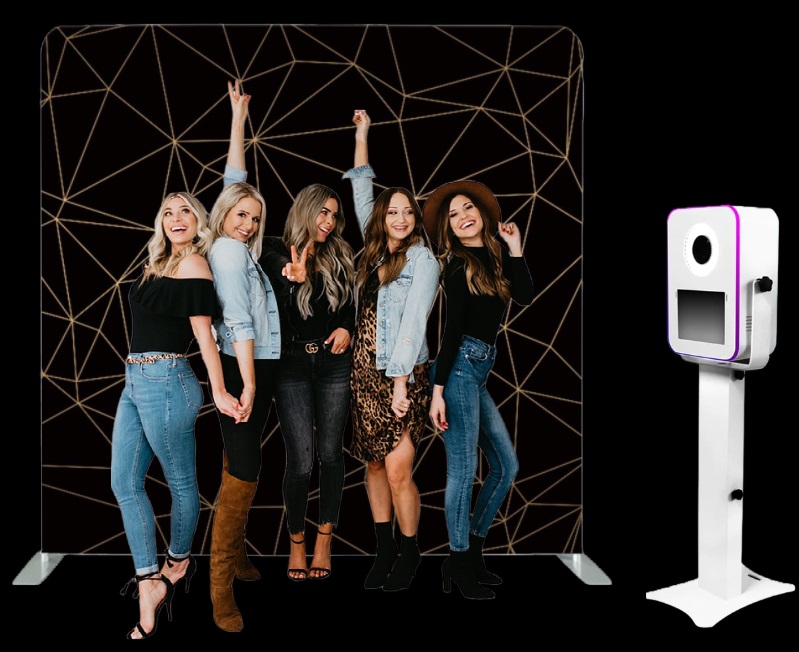 The Philadelphia Boomerang GIF
Boomerang GIFs, a distinctive animation style, have taken Philadelphia by storm, mesmerizing viewers with their looping effect. This captivating animation plays forward and then rewinds, seamlessly showcasing a memorable moment in an engaging manner.
The Philadelphia Loop GIF
Loop your preferred videos or images to create a continuous, animated GIF unique to Philadelphia. Envision your GIF booth animations as miniature time capsules, preserving your unforgettable moments to be cherished forever.
STILL UNSURE ABOUT THE GIF?
GIFs, or Graphics Interchange Format, have come a long way since their humble beginnings in the 90s. From low-quality, flashing graphics on websites, they've transformed into an essential component in the photo booth world, bringing endless entertainment and laughter through short, looping video clips.
At Philadelphia's Premier Photo Booth Rental company, we offer an array of customizable GIF booth options to suit your requirements. Our GIFs can be entirely tailored to your design for corporate and branded events in the Philadelphia area.
Whether you're planning a wedding, party, or corporate event in the City of Brotherly Love, a GIF booth is the perfect addition to inject fun and interactivity into your celebration. Guests can capture memorable photos and instantly transform them into shareable GIFs, taking the experience to a whole new level. So, why wait? Embrace the GIF trend and infuse some humor and excitement into your upcoming Philadelphia event.
Unmatched GIF Photo quality
Add a touch of prestige and professionalism to your next Philadelphia event.
Too many vendors stick with the basic tent and cloth booths. That's not who you are and it's now how you want to be remembered.
How to get in touch with us:
Luxe Booth | Photo Booth Rental
Philadelphia, PA
Direct: (267) 207-3836
Serving Philadelphia Since 2009
Looking for a different photo booth rental package?
View our other options below.