Organizing a fabulous event in San Diego, CA, calls for a fusion of panache, creativity, and thorough planning. To make your event unique and unforgettable, you might think about adding a photo booth. These fashionable attractions entice guests to strike their best poses, share laughs, and make memories that last a lifetime. But how much does it cost to rent a photo booth in San Diego, and is there a budget-friendly yet equally stylish alternative? In this article, we'll delve into the costs linked to photo booth rentals and reveal a chic, cost-effective alternative for your event.
How much should you spend on a photo booth?
You should spend between $600 – $900 on a photo booth for your event. On average, photo booth rentals in San Diego, CA cost $150 to $200 per hour, and an average event will book a 3 to 4 hour rental package.
Renting a Photo Booth in San Diego, CA: What to Anticipate
The cost of a photo booth rental in San Diego, CA, hinges on various factors, such as the booth type, rental duration, personalization options, and extra features. Here's a rundown of the elements influencing photo booth rental prices:
Type of Booth: The two primary options are open-air and enclosed booths. Open-air booths provide a laid-back experience, whereas enclosed booths offer privacy and intimacy.
Rental Duration: Photo booth rental companies generally have hourly rates, with a minimum of 2-3 hours. Understandably, the longer the booth is rented, the higher the total cost.
Customization Options: Tailoring your photo booth with bespoke backdrops, Black and White Glam Booth Filters, branded prints, and handpicked props can elevate the experience but may also raise the rental price.
Additional Features: Extra amenities, like the GIF photo booth, black and white, social media integration, and on-site printing, can boost the photo booth experience but may also increase the overall cost.
Taking these factors into account, the average cost of renting a photo booth in San Diego, CA, ranges from $600 to $900.

What is a cheaper alternative to a photo booth in San Diego?
The Chic Alternative: Designing Your Own San Diego Photo Booth
If you're seeking a more wallet-friendly yet equally refined option for your San Diego event, consider crafting your own custom photo booth. Here's a step-by-step guide to designing a classy and personalized photo booth experience:
Choose a Location: Pick an area with sufficient lighting and enough room for your guests to strike their finest poses. Make sure there's a nearby power source if you plan on using electronic devices.
Create a Backdrop: Opt for a stylish fabric, a beautifully painted wall, or a custom banner to serve as your backdrop. Match your choice to your event's theme and color scheme.
Set Up a Camera: Use a high-quality smartphone camera, a DSLR, or a digital camera mounted on a tripod. Enlist the help of a photography-enthusiast friend or use a remote shutter release for hands-free operation.
Curate Props: Assemble a collection of elegant and thematic props, such as fashionable hats, trendy sunglasses, and significant signs to inspire unique and expressive poses.
Lighting: Ensure your DIY photo booth has flattering lighting by using softboxes, umbrella lights, or a ring light.
Snap Wisely: Don't Let Budget Photo Booths Ruin Your Big Event!
While a cheaper alternative to a photo booth may initially seem like an attractive option for event organizers looking to cut costs, it is important to remember that opting for a more affordable solution may not always yield the desired results.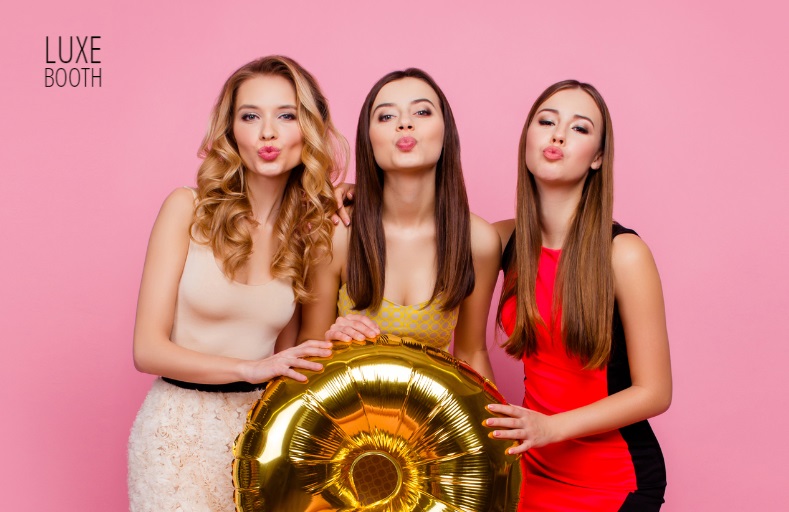 Lower-priced photo booth alternatives may lack the necessary features, such as professional-grade camera equipment, customizable backdrops, and high-quality printing capabilities, which can negatively impact the overall experience for guests.
Additionally, the quality of customer service and technical support offered by budget-friendly providers may be subpar, leading to potential issues during the event. In the end, investing in a reputable, higher-quality photo booth service can offer a more memorable and enjoyable experience for attendees, leaving a lasting impression and ultimately proving to be a better value for money.