Planning The Perfect Event In Orange County
Planning the perfect event isn't easy, and it can be especially daunting when considering putting together a special occasion in Orange County. With its wide range of activities and beautiful scenery, there is so much to consider that planning an event here can quickly become overwhelming. But with careful planning and attention to detail, anyone can create a memorable experience for their guests!
So whether you're organizing a wedding or corporate event, follow along as we uncover tips on how to ensure your next event in Orange County is one they'll always remember!
Definition
Planning the perfect event in Orange County is a daunting task for any event planner. It's like trying to paint an exquisite masterpiece with only limited colors and materials at hand. But, if you have all of the right elements – location, food, entertainment, décor – then it can be done! You just need some creative thinking and good organizational skills.
Picture this: your guests walking into a grand hall adorned with colorful decorations that evoke feelings of joy and excitement as they make their way to take photos in the photo booth provided by your Orange County event planning company. The music playing in the background sets just the right tone while everyone socializes over delicious hors d'oeuvres. This could be your event!
What will determine whether or not this vision becomes reality? One key factor is selecting the proper venue for hosting such an occasion.
Orange County Event Venue Selection
Having a clear understanding of the event you are planning is essential for selecting the perfect venue in Orange County. Now that we have established what type of event it will be, let's explore some popular venues in southern California.
One great option is to host your event outdoors at a local park or beach. This could be especially ideal if you're looking to plan an intimate gathering with friends and family. If a more traditional setting appeals to you, consider reserving space at one of the many hotels located throughout Orange County. Hotels provide both indoor and outdoor spaces as well as catering services which can make the experience even more special. Finally, there are numerous banquet halls and conference centers available for rent depending on the size and scope of your event.
No matter where you decide to hold your event, proper research should always be conducted beforehand so that all expectations are met accordingly. With each venue comes a unique set of benefits that can help take your party from ordinary to extraordinary! Next up, let's discuss music and entertainment options that can add flair to any successful celebration in Orange County.
Music And Entertainment Options
When it comes to music and entertainment options for an event in Orange County, the possibilities are endless. For example, planning a wedding reception at The St. Regis Monarch Beach Resort requires only the best when it comes to musical accompaniment – and they have just that! From live bands to DJs and even state-of-the-art sound systems, their experienced team of professionals will help you create the perfect ambiance for your special day.
You can also choose from various other forms of entertainment such as comedians, magicians, or lookalikes all ready to add something unique to your event. Whether you're looking for a fun atmosphere or something more elegant – there is no shortage of ways to make sure your guests enjoy themselves throughout the night.
No matter what type of entertainment you decide on, be sure to stay within budget while still creating an unforgettable experience for your guests. Moving forward with photography and videography services ensures these memories last forever.
Photography And Videography Services | Orange County
When planning an event in Orange County, hiring experienced photographers and videographers to capture all of the special moments is essential. Therefore, finding a company with experience providing photography and/or videography services that can accommodate your needs is key.
First, research local companies that provide these services by searching online or reaching out to other vendors who may have recommendations. Check with the Orange County Chamber of Commerce and see if the vendor is a member. After narrowing down the list of potential candidates, ask for samples of their work to get an idea of their style and skill level. Additionally, it's important to inquire about any additional fees they may charge like travel time or editing costs. When selecting a photographer or videographer, ensure that you will receive digital copies as well as hard copies of the final product.
Finally, make sure there's clear communication between both parties regarding expectations such as timeline, angles, and shots desired – this ensures a seamless process on the day of the event. With the right team in place to capture those cherished memories, guests are sure to cherish them for years to come! To further enhance your event-planning journey, consider adding photo booth rental services into your budget too.
Photo Booth Rental Companies in Orange County for your Event
Organizing a memorable event requires great attention to detail. From decorations to the perfect playlist, each component must be carefully chosen and put together in order for the evening to be successful. But let's face it, the best events have a little something extra that takes them to the next level. One of those crucial elements is often overlooked- adding fun with a photo booth rental for your Orange County event.
Photo booths are an excellent way to liven up any party. Not only do they provide entertainment but also offer guests something special to take home as a memento of your incredible night. These days, modernized versions come equipped with custom background options and even props which make them more attractive than ever before. With just a few clicks on the touchscreen display, you can share photos instantly via social media or email making it easy for all attendees to capture memories from your event that will last a lifetime.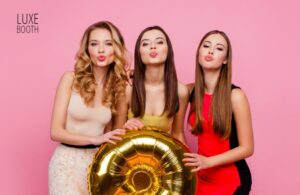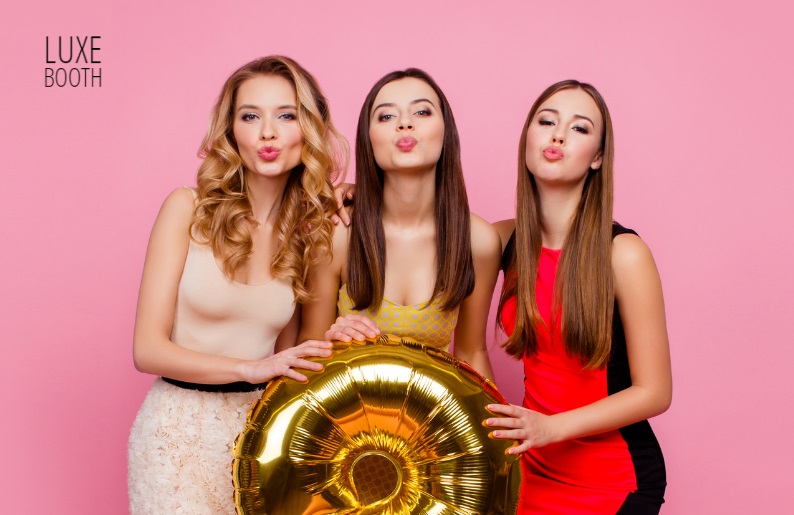 Renting such a service gives you freedom over choosing different packages depending on the budget size and desired features – ranging from traditional black & white prints, and GIFs or taking it up a notch with HD video messages and green screens. Allowing friends and family to have their pictures taken amidst live music, delicious food, and exciting conversations makes every occasion unique while ensuring everyone has an amazing time!
Frequently Asked Questions
What Is The Best Time Of Year To Plan An Event In Orange County?
Organizing a successful event is no small feat, and one of the key components to achieving this goal is determining the appropriate time frame. When it comes to planning an event in Orange County, there are certain times of year that can be more beneficial than others for ensuring success.
The climate of Orange County plays a big role in deciding when the best time of year might be to plan an event. During spring and summer months, the temperatures tend to be quite pleasant, making outdoor events much more feasible during these warmer parts of the year. This often allows for larger numbers of attendees due to added space outdoors as well as access to many local attractions at this time. Additionally, many popular holiday weekends occur during this season which also draws large crowds throughout Orange County's cities and beaches alike.
Conversely, winter months can offer additional opportunities for indoor events in warm venues with plenty of parking options available nearby. Venues offering discounts on their rates may also become available during quieter periods such as fall or early spring months; while some businesses may require advanced notice before reserving dates – they could potentially save money by taking advantage of slower seasons when possible.
No matter what time period you choose for your event's date, researching any potential pitfalls beforehand will always help ensure everything goes off without a hitch! Taking into account climate conditions and seasonal trends should give organizers all the information needed to make informed decisions about when would be most suitable for hosting their special occasion.
What Budget Should I Plan For When Hosting An Event In Orange County?
When planning an event, budgeting is a key component that should not be overlooked. Whether the gathering is for business or pleasure, it's important to identify how much can reasonably be spent on each aspect of the event. But when hosting in Orange County, what amount should you plan for?
Orange County presents many options when it comes to locations and services. From beachside venues to downtown hotspots – along with caterers, florists, DJs, photographers, and more – there are plenty of choices available depending on your unique needs and budget. Prices will range accordingly; however, they may also increase during peak season times like summertime, holidays, and weekends.
Therefore, setting aside enough funds upfront is essential when organizing any event in Orange County. To ensure everything goes smoothly without overspending or unexpected financial surprises down the road, it's best to review all of the costs associated with your desired venue(s) and vendors beforehand and create a detailed budget from there. With this approach, you can confidently move forward knowing your event will be successful within your allocated spending limit!
Are There Any Unique Event Venues In Orange County?
When it comes to finding the perfect event venue, it pays to think outside the box. After all, as they say: 'A change of scenery changes everything.' And Orange County is filled with plenty of unique venues that could be ideal for your next event. Here are just a few ideas you might consider:
1. Museums – From art galleries and science centers to natural history museums, there's something for everyone in Orange County's museum scene. Plus, many of these locations offer special events packages or rent their space out for private occasions like corporate luncheons and wedding receptions.
2. Parks & Gardens – If you're looking for an outdoor venue with breathtaking views and lush green spaces, then look no further than Orange County's parks and gardens. There are dozens of picturesque places available for picnics, ceremonies, or other events amidst nature's beauty!
3. Breweries & Wineries – Whether you prefer craft beer or fine wines, Orange County has some great local breweries and wineries offering up delicious beverages alongside cozy settings ideal for groups large or small. Many even have on-site restaurants with customizable menus that can make planning your meal easy too!
4. Theaters & Auditoriums – Looking to host more theatrical performances? Then check out one of Orange County's theaters or auditoriums—like the Segerstrom Center for the Arts—for your next event. With spacious stages and seating areas suitable for audiences big and small alike, you'll find lots of options here!
5 Unique Orange County Venue Choices:
Roger's Garden

– 2301 San Joaquin Hills Rd, Corona Del Mar, CA 92625

Rancho Las Lomas

– 19191 Lawrence Canyon, Silverado, CA 92676

The Hacienda

– 1725 College Ave, Santa Ana, CA 92706

Chapel of Orange

– 215 N Grand St, Orange, CA 92866

[Seven-Degrees]

– 891 Laguna Canyon Rd, Laguna Beach, CA 92651
No matter what kind of venue you choose, it's important to do your research ahead of time so that you know exactly what type of environment would work best for your guests' needs and wants before making any commitments. Taking the time to explore all your possibilities will help ensure that everyone experiences a successful day worth celebrating!
Conclusion
It's time to get planning! When it comes to hosting an event in Orange County, there are lots of considerations. From when to plan your event and what budget you should set aside, to finding the right venue and catering options that will make your occasion truly memorable.
Read our article on Why a Photo Booth is Perfect for your next Orange County Event.
If you're feeling overwhelmed by all the decisions you need to make, don't worry – there are plenty of local event planning companies available who can help take some of the stress off your shoulders. They'll be able to point you in the direction of unique venues and tasty catering options for you and your guests.
So if you want a special gathering that lives long in the memory, put your trust in the experts and let them work their magic. With their help, you won't need any luck at all in creating a flawless experience from start to finish. You really can look forward to enjoying a perfect event in Orange County!