Ready to add some fun and entertainment to your next event? Look no further! Our photo booth rental services are the perfect solution to capture memories and keep your guests engaged. With a wide variety of rental options, customization possibilities, and innovative features, there's a photo booth for every type of party. Join us as we explore the exciting world of photo booth rentals and help you find the perfect booth for your special occasion.
Short Summary
Discover the best photo booth rental services of 2023 to make your event unforgettable!

Experience luxury rentals with stunning backdrops, cutting-edge tech & amazing add-ons.

Get excited for budget friendly options with customizable features to fit any budget!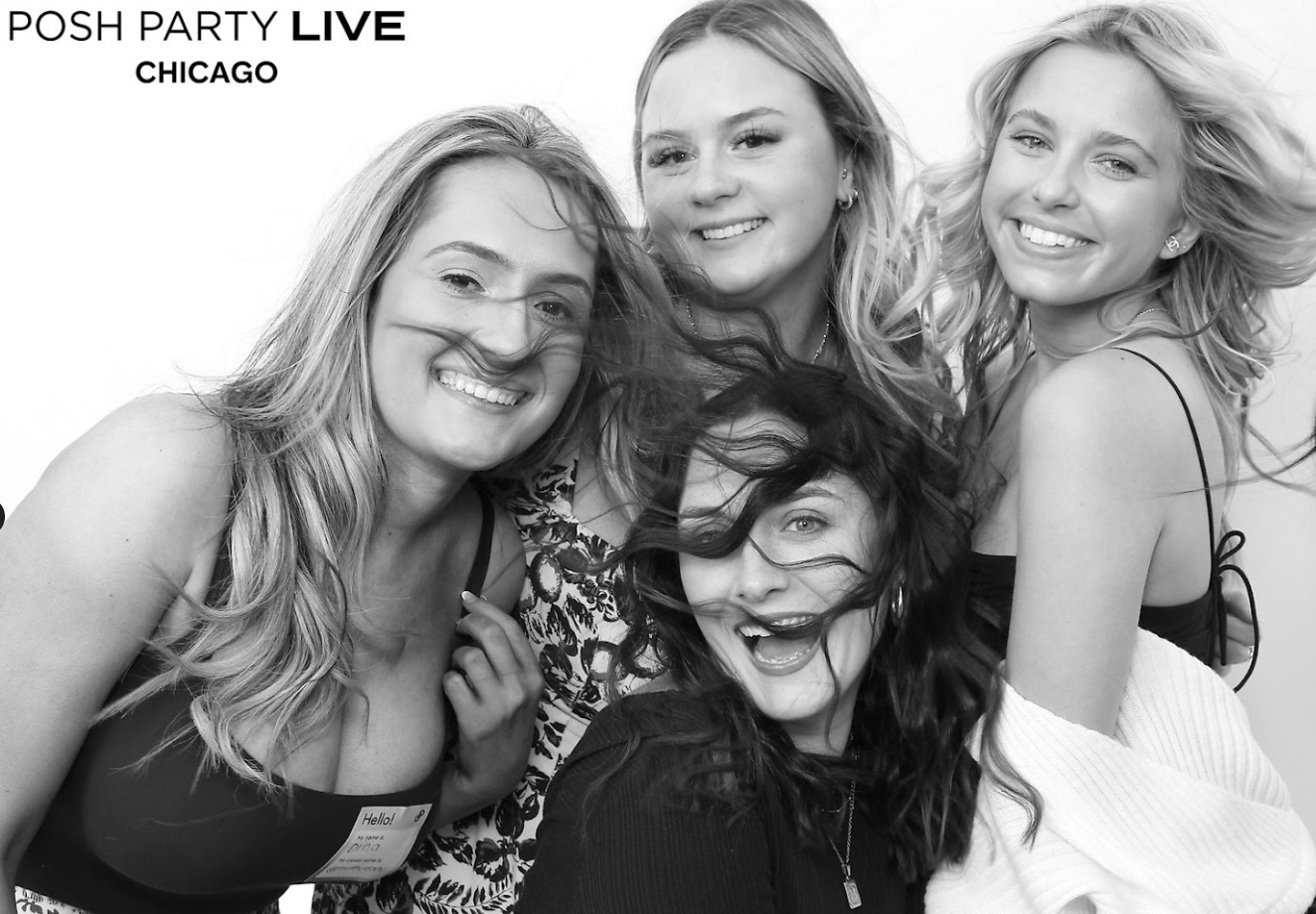 Top Photo Booth Rental Services
When it comes to creating lasting memories, finding the right photo booth rental company is essential. With options ranging from luxury rentals to budget-friendly choices, and unique themed booths, you're sure to find the perfect fit for your event.
Whether it's a corporate event, a birthday party, or a wedding, the best photo booth rentals combine accessibility with plenty of options, ensuring your guests have a blast and leave with cherished keepsakes.
Luxury Rentals
For those seeking a touch of elegance, luxury photo booth rentals offer top-of-the-line options such as the Glam Photo Booth, Luxe or Ultra Luxury Photo Booth. These high-end rentals provide stunning backdrops, cutting-edge technology, and a wide array of add-ons like guest books, custom backdrops, and even animated GIFs.
With their attention to detail and exceptional quality, luxury rentals are sure to impress your guests and elevate your event to new heights.
Budget-Friendly Options
If you're looking for a more budget-friendly photo booth rental, fear not! We offer services that are available to provide an affordable yet high-quality experience. With packages that include instant printing, a choice of backdrops, free props, and even a digital album of all event photos, you can still create a fun and interactive atmosphere for your guests without breaking the bank.
Plus, with options to add on extras like more prints or props, you can customize your rental to fit your needs and budget.
Unique Themed Booths
Looking to make a statement at your event? Unique themed photo booth rentals can add that extra special touch, offering options like vintage-inspired booths, open-air setups, and custom backdrops.
Our one-of-a-kind booths are perfect for creating an unforgettable atmosphere and providing a super fun and interactive experience for your guests, ensuring your event is the talk of the town.
Customization Possibilities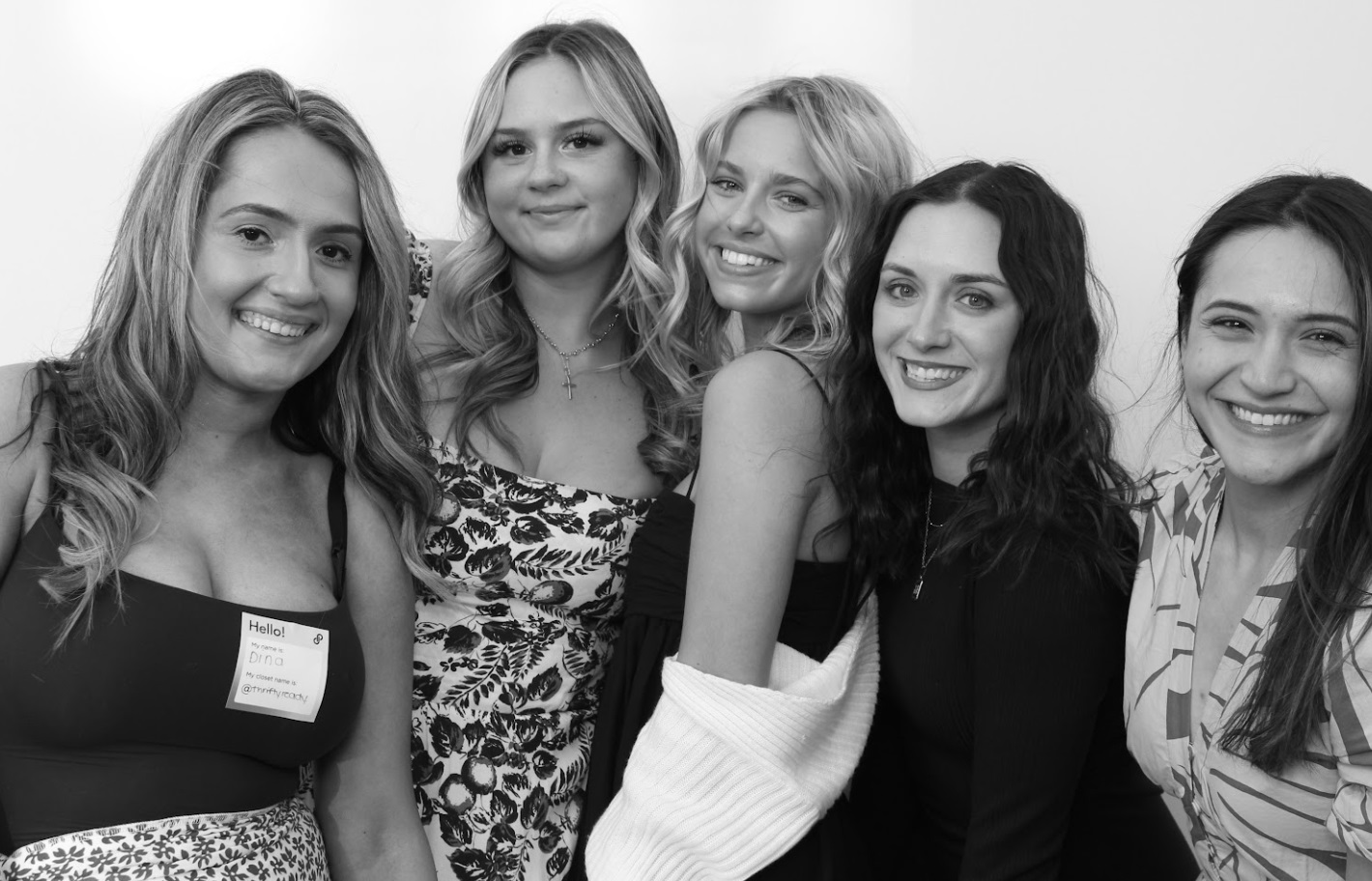 One of the most exciting aspects of photo booth rentals is the ability to customize the experience to fit your event's theme and style. From personalized backdrops to custom print templates and branded props, the possibilities for creating a unique and memorable photo booth are endless.
Let's explore some of the ways you can make your photo booth truly stand out and leave a lasting impression on your guests.
Personalized Backdrops
Creating a personalized backdrop for your photo booth rental is a fantastic way to add a touch of individuality to your event. With a vast range of colors, patterns, and textures to choose from, you can design a backdrop that perfectly complements your event's theme and ambiance.
From elegant flower walls to quirky and fun designs, the options are limitless, ensuring your photo booth is the center of attention.
Custom Print Templates
With custom print templates, you can take your photo booth experience to the next level by designing unique and stylish prints for your guests to cherish. By selecting from a variety of fonts, colors, and graphics, you can create a one-of-a-kind design that perfectly captures the essence of your event.
Custom print templates not only add a personal touch, but also serve as a fantastic keepsake for your guests to remember your special day.
Branded Props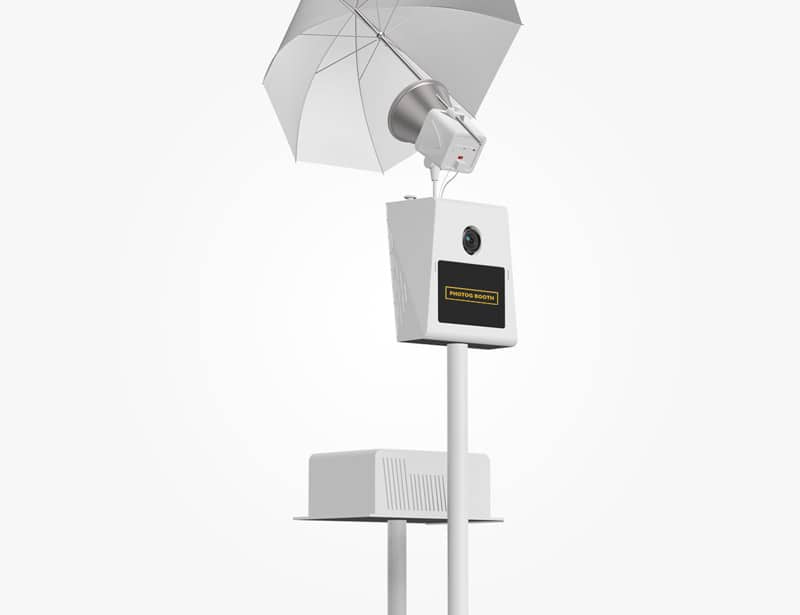 Add even more fun and excitement to your photo booth rental with branded props! By choosing from a wide array of custom-designed items like hats, glasses, and signs, you can create a unique and engaging experience for your guests.
Whether you opt for themed props that reflect your event's concept or go for classic favorites, these personalized accessories will leave a lasting impression and make for some unforgettable photo moments.
Innovative Features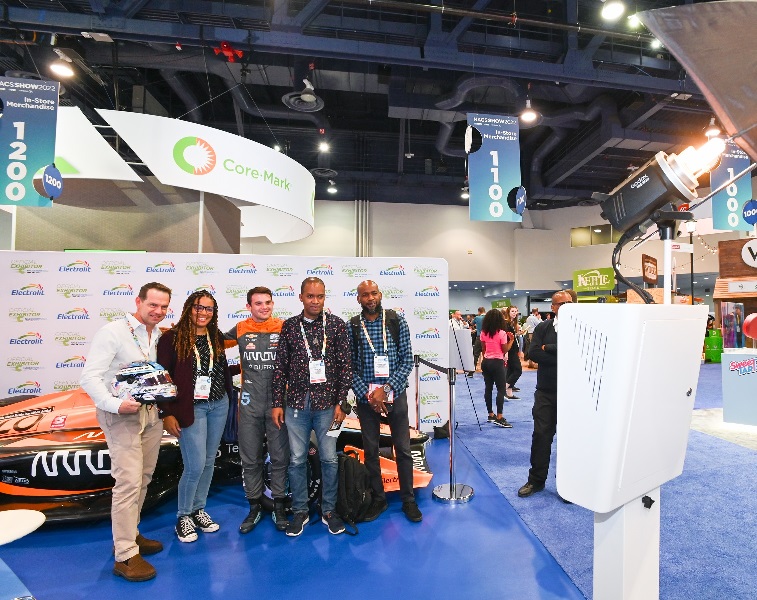 The world of photo booth rentals is constantly evolving, with new and innovative features being introduced to enhance the experience even further. From GIF and Boomerang creation to social media integration and advanced filters and effects, these cutting-edge options can turn your photo booth rental into a truly unforgettable experience for your guests.
Let's dive into some of the most exciting features available with some photo booth rental services.
GIF & Boomerang Creation
GIF and Boomerang creation is an exciting feature that adds a dynamic and playful element to your GIF photo booth experience. By taking a series of photos that are then combined into a short, looping animation, your guests can create fun and memorable animated images that are perfect for sharing on social media.
This engaging feature is sure to delight your guests and keep them entertained throughout your event.
Social Media Integration
In today's digital age, social media integration is a must-have feature for any photo booth rental. This innovative option allows your guests to instantly post their photos and videos directly to their social media accounts, such as Facebook, Instagram, and Twitter.
By encouraging social sharing and interaction, you can increase the reach of your event and create a buzz around your special occasion.
Advanced Filters & Effects
To make your photo booth rental even more exciting, consider offering advanced filters and effects for your guests to enjoy. From cartoon and sketch filters to Warhol and Dave Hill effects, these creative options can add an extra touch of flair to your photos and provide a truly unique experience.
With the right combination of filters and effects, your guests will be eager to snap and share their photo booth creations.
Choosing the Right Booth for Your Event
With so many incredible options available, finding the perfect photo booth for your event might seem overwhelming. However, by considering factors such as event type, venue size, and space requirements, as well as budget constraints, you can narrow down your choices and select the ideal booth for your special occasion.
Let's take a closer look at these important factors to help you make an informed decision.
Event Type Considerations
When choosing a photo booth rental, it's important to consider the type of event you're hosting. Different booths may be better suited to specific events, such as corporate functions, birthday parties, or weddings.
Think about the theme of your event and the kind of atmosphere you want to create, and choose a booth that will best complement your vision.
Venue Size & Space Requirements
The size and layout of your venue also play a crucial role in determining the best photo booth for your event. It's important to ensure that you have enough space to accommodate the booth and your guests, as well as any additional equipment and props.
Typically, a space that is at least 6′ long by 9′ wide by 10′ high is needed, with a 10'x10'x10′ area being ideal. Keep in mind the need for a dedicated wall outlet and space for a line of guests waiting to use the booth.
Budget Constraints
Lastly, your budget will undoubtedly play a significant role in determining the perfect photo booth rental for your event. With rental costs ranging from a few hundred dollars to over a thousand, it's essential to find a balance between quality and affordability.
When evaluating the price, consider factors such as the quality of photos and equipment, the availability of props and accessories, and the level of customer service provided by the rental company.
Luxebooth.com offers photo booth rentals in multiple locations. Here's the current list of cities we services:
ATLANTA, AUSTIN, CHICAGO, DALLAS, HOUSTON,
NYC, ORANGE COUNTY, ORLANDO, Philadelphia and SAN DIEGO
DIY Photo Booth Alternatives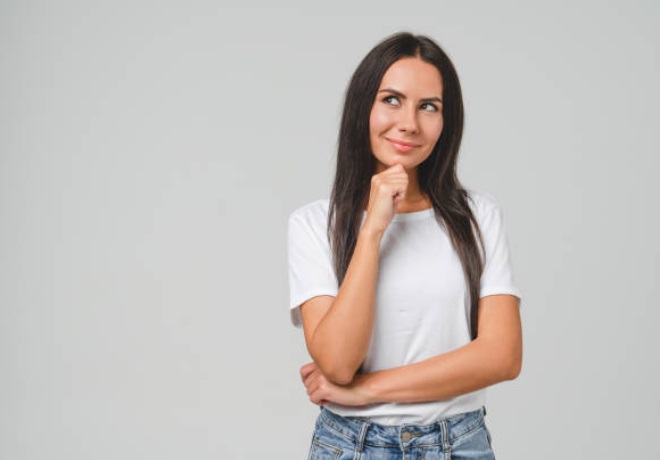 If you're feeling creative and looking for a more hands-on approach, DIY photo booth alternatives might be the perfect solution for you. With options like utilizing smartphone apps, creating your own props and backdrops, and setting up lighting and equipment, you can craft a unique and memorable photo booth experience tailored to your event.
Utilizing Smartphone Apps
One cost-effective DIY photo booth alternative is to use smartphone apps like Simple Booth or Virtual Booth. These apps offer a range of customization options, including adding your own logo and hashtag, creating an online gallery with social sharing options, and even printing photos if desired.
By turning your phone into a photo booth, you can provide a fun and engaging experience for your guests without the need for a traditional booth rental.
Creating Your Own Props & Backdrops
Feeling crafty? Creating your own props and backdrops can add a unique and personal touch to your DIY photo booth. With a little creativity and inspiration from sources like Pinterest and party stores, you can design and assemble a wide variety of props and backdrops that perfectly suit your event's theme.
From elegant fabric drapes to quirky handmade signs, the possibilities are endless when it comes to customizing your photo booth experience.
Setting Up Lighting & Equipment
Setting up lighting and equipment for your DIY photo booth is easier than you might think. With the use of an iPad and a compatible app, you can create a simple and user-friendly photo booth experience for your guests. To ensure optimal lighting, position the light high, centered, and angled down, and take a few test shots to make sure everything is properly lit.
With the right setup, you can create a professional-looking photo booth that will impress your guests and create lasting memories.
Tips for a Successful Photo Booth Experience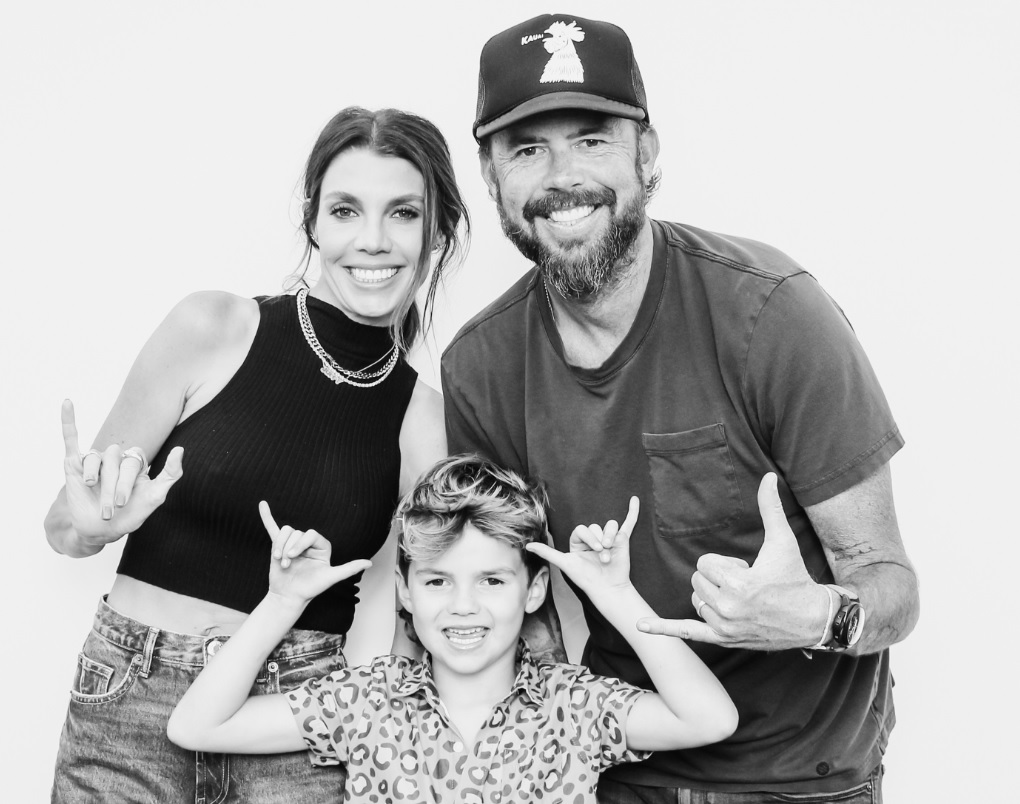 To ensure your photo booth experience is a hit, follow these tips for optimal booth placement, engaging guests and encouraging participation, and encouraging photo sharing and social media interaction.
By paying attention to these key factors, you can create an unforgettable photo booth experience that will leave your guests talking about your event for years to come.
Optimal Booth Placement
Positioning your photo booth in the right location is crucial for a successful experience. Ensure the booth is placed in an obvious location, within a short walking distance from guest seating areas, and not too far from the reception or busiest areas of the event venue.
It's also important to consider camera-shy guests and place the booth in an area where they may not be immediately visible to other party guests.
Engaging Guests & Encouraging Participation
Keep your guests entertained and engaged by encouraging them to use the photo booth and share their experiences on social media. Create a social media sharing station, offer interactive photo booth experiences like augmented reality or green screen booths, and provide a variety of fun props to keep guests coming back for more.
The more engaged your guests are, the more memorable and enjoyable your event will be.
Encouraging Photo Sharing & Social Media Interaction
Encourage your guests to share their photo booth experiences on social media by offering incentives like discounts or free prints. Additionally, having a social media sharing station or adding lead capture tools to the photo booth rental can increase social media interaction and help spread the word about your event.
By promoting photo sharing and social media interaction, you can create a buzz around your special occasion and leave a lasting impression on your guests.
Photo booth rentals offer a versatile and exciting way to add entertainment and lasting memories to any event. With a wide array of rental options, customization possibilities, and innovative features, there's a photo booth for every type of event and budget. By considering factors such as event type, venue size, and budget constraints, and following tips for a successful photo booth experience, you can create an unforgettable event that will leave your guests talking for years to come.
Frequently Asked Questions
How much does it cost to use a photo booth?
Hiring a photo booth is an affordable way to add a fun and memorable experience to your event! Average hourly rates range from $100 – $200, with special packages available starting at two or three hours minimum.
For all-inclusive packages, prices are typically charged as a flat rate. Get ready for some great memories and have fun!
What is a cheaper alternative to a photo booth?
For those looking for a creative and budget-friendly alternative to a classic photo booth, there are plenty of fun options that are sure to make your wedding photos stand out! From selfie stations to videography, these nine cost-effective alternatives will help capture memories without breaking the bank.
Whether you're looking for a unique way to capture your guests' reactions or a fun way to get everyone involved in the festivities, these nine alternatives are sure to make your wedding photos stand out.
Selfie stations are a great idea.
How much is a photo booth?
You're in luck – our photo booth rental prices are super affordable, starting from just $599!
Let us make your special occasion even more memorable.
What is magic mirror photo booth?
The Magic Mirror Photo Booth is an interactive and fun way to capture great memories at any event! This 6-foot-tall mirror has a camera behind it that allows guests to take stunning full body photos, along with awesome animations and custom prompts, making each photo unique.
It's the perfect addition to your celebration!
Luxebooth.com offers photo booth rental services in multiple locations NATIONWIDE.
MINNEAPOLIS, NYC, Orange County,
Orlando, PHILADELPHIA AND San Diego