GIF Photo Booth Rental
Like we said before, we aren't your average photo booth rental company. We've consistently gone beyond traditional photography to bring you the latest, most engaging ways to capture the magic of your events. One of the ways we do this is with our innovative GIF Photo Booth rental service.
Create a loop or boomerang of your favorite pictures and combine them into a unique GIF. You can even customize the backgrounds, borders, and so much more!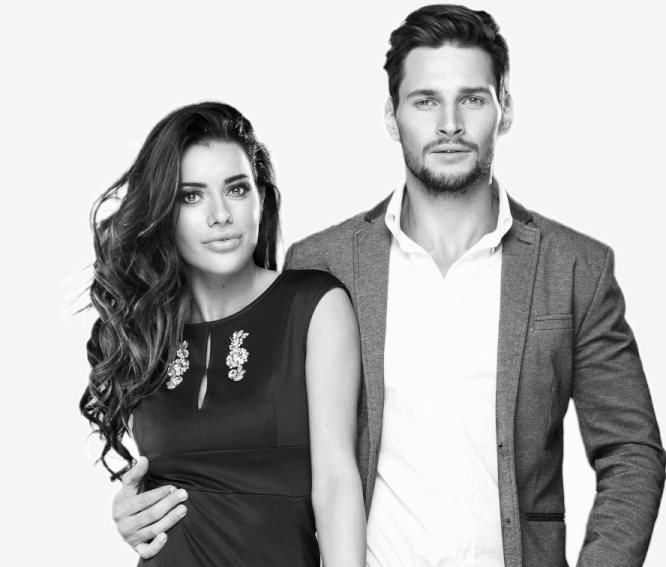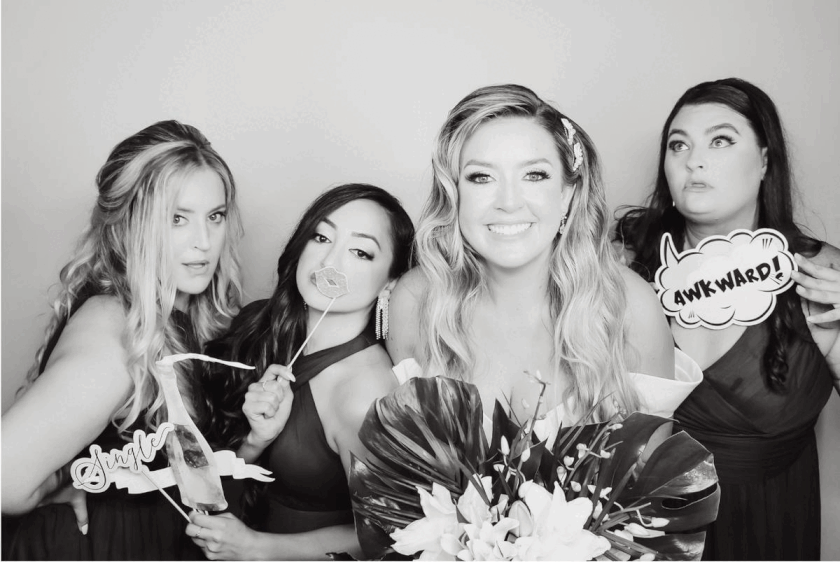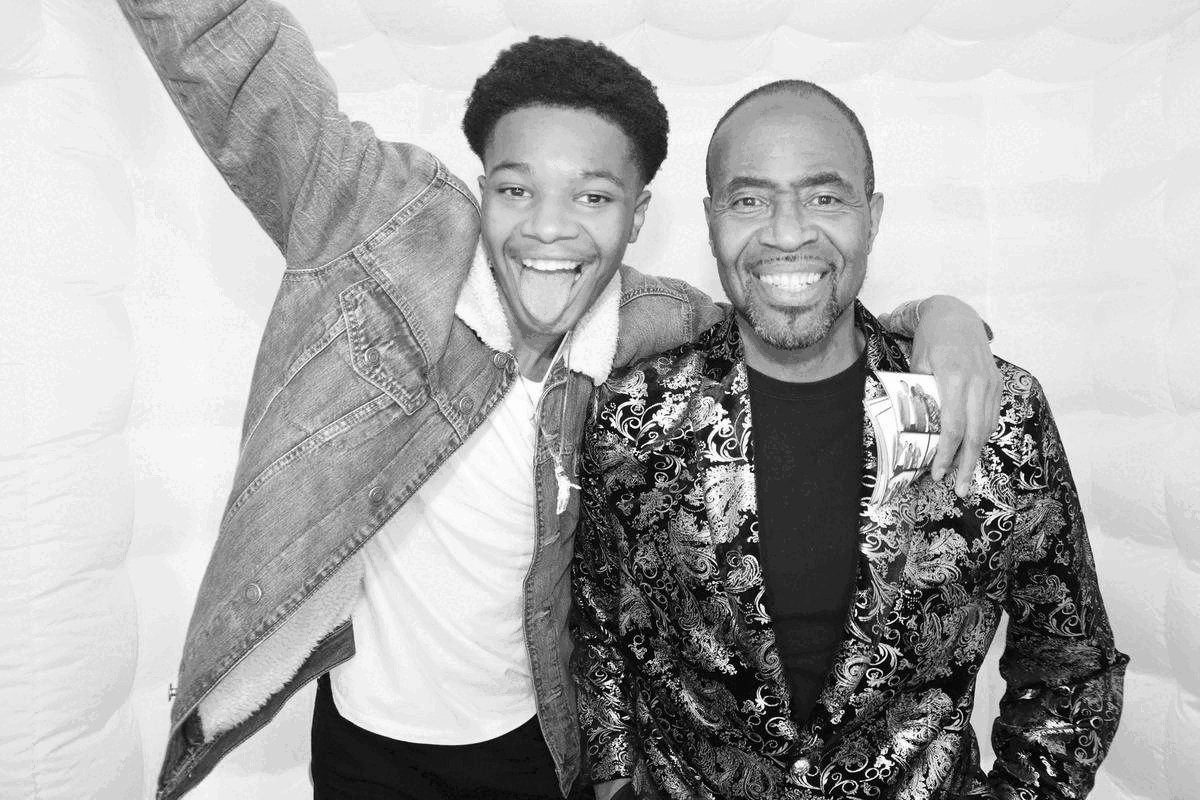 OVER A DECADE OF CREATING SMILES, WE'RE PROUD TO HAVE WORKED WITH NUMEROUS LOCAL AND NATIONAL BRANDS.

We TAKE GIF PHOTO BOOTH ENTERTAINMENT TO THE NEXT LEVEL
The GIF BOOTH
Stepping beyond the ordinary, our GIF photo booth presents the exciting possibility to conjure looping or boomerang animations from your favorite snapshots. Embrace the creative freedom to tailor your GIFs to your liking with customizations such as distinct backgrounds, stylish borders, and more, each adding a personal touch that encapsulates your distinctive flair and panache.
Turn memories into motion with our GIF photo booth
Check Prices & Availability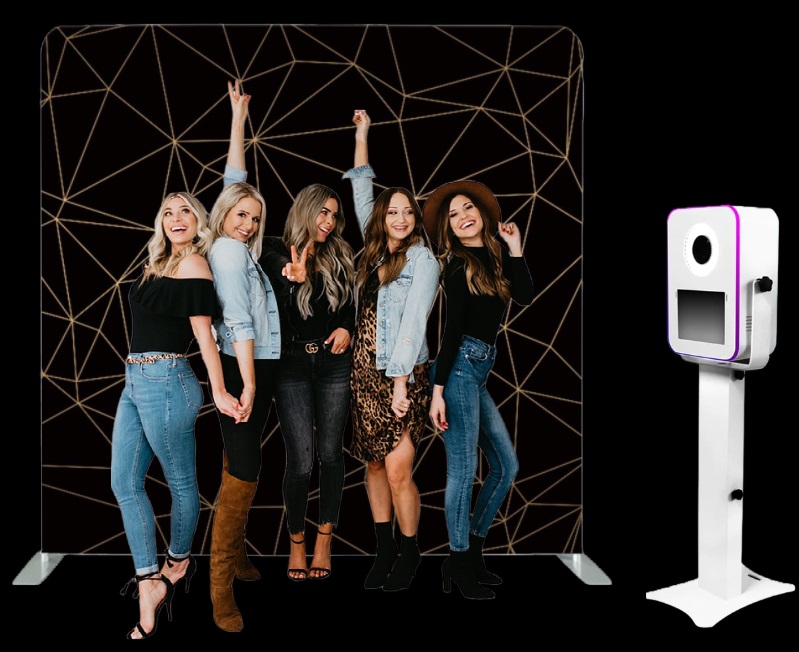 Video Loop
With our GIF Photo Booth, you can create unique loops or boomerangs of your favorite moments, merging them into a dynamic GIF. It's all about adding a playful twist to the traditional photo booth experience.
Not only do these GIFs add a fun element to your event, but they also make for shareable content that will keep your guests talking long after the party is over.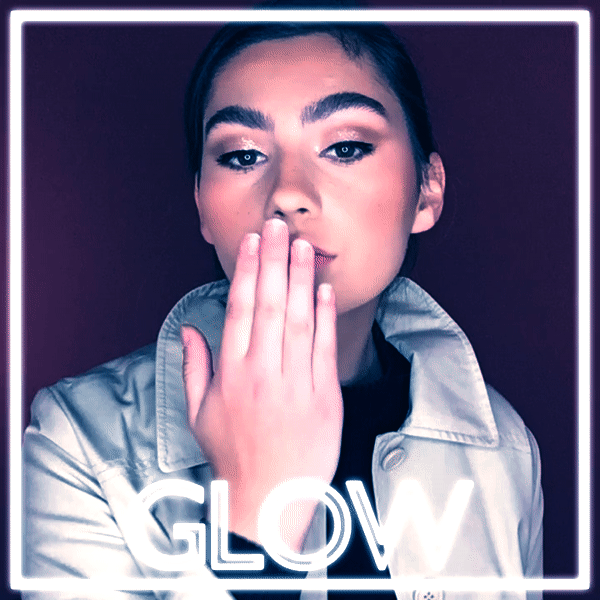 FEATURES INCLUDE…
Capture 15, 30 and 60 second videos
Professional studio lighting
Instantly shareable
Choice of seamless backdrop options
Custom designed, branded overlays
Turn memories into motion with our GIF photo booth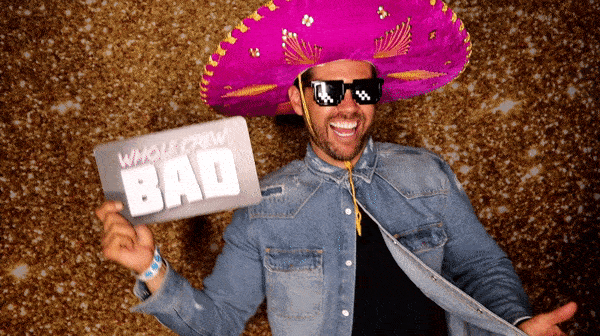 A New Dimension of
Photo Booth Fun
The customization options for our GIF photo booths are endless. You can adjust backgrounds, add striking borders, and include text or symbols to make your GIFs as personal as possible. There's no better way to let your creativity run wild and create memories that truly encapsulate the spirit of your event.
GIFs, those looping snippets of movement and emotion, have taken over the digital space, spreading fun and expression across various platforms. It's no surprise that they have found their way into the event industry, bringing a new level of excitement to photo booths. We've fully embraced this trend, transforming the humble photo booth into a hub of creativity and fun with our GIF photo booth rentals.
Get Quote!
Engagement
GIF photo booths offer a dynamic and interactive experience that is fun for guests. They encourage creativity and spontaneity, which can add a unique, lively energy to your event.
Shareability
GIFs are a popular format on social media. Guests can easily share their animated images on various platforms, increasing the visibility of your event or brand online.
Customization
GIF photo booths often offer various customization options. This means you can incorporate event-specific frames, filters, or backgrounds to create a cohesive brand or event experience.
Serving Multiple Locations
At LuxeBooth.com, we're committed to spreading joy and capturing memories across the nation. We currently offer our GIF photo booth rental services in several major cities across the United States:
In every city we serve, we strive to offer more than just a photo booth rental service. We provide an experience that combines innovation, creativity, and fun, helping to create unforgettable memories at every event. Our GIF Photo Booth rental service is a testament to this commitment. We invite you to embrace the GIF revolution and experience the magic of Luxebooth.com at your next event.
Looking for a different photo booth rental package?
View our other options below.