When planning an event, the cost of services such as photo booths can sometimes be a budgetary stretch. However, there are plenty of affordable yet equally entertaining alternatives. If you're looking for ways to capture memorable moments without breaking the bank, consider these creative and cost-effective ideas.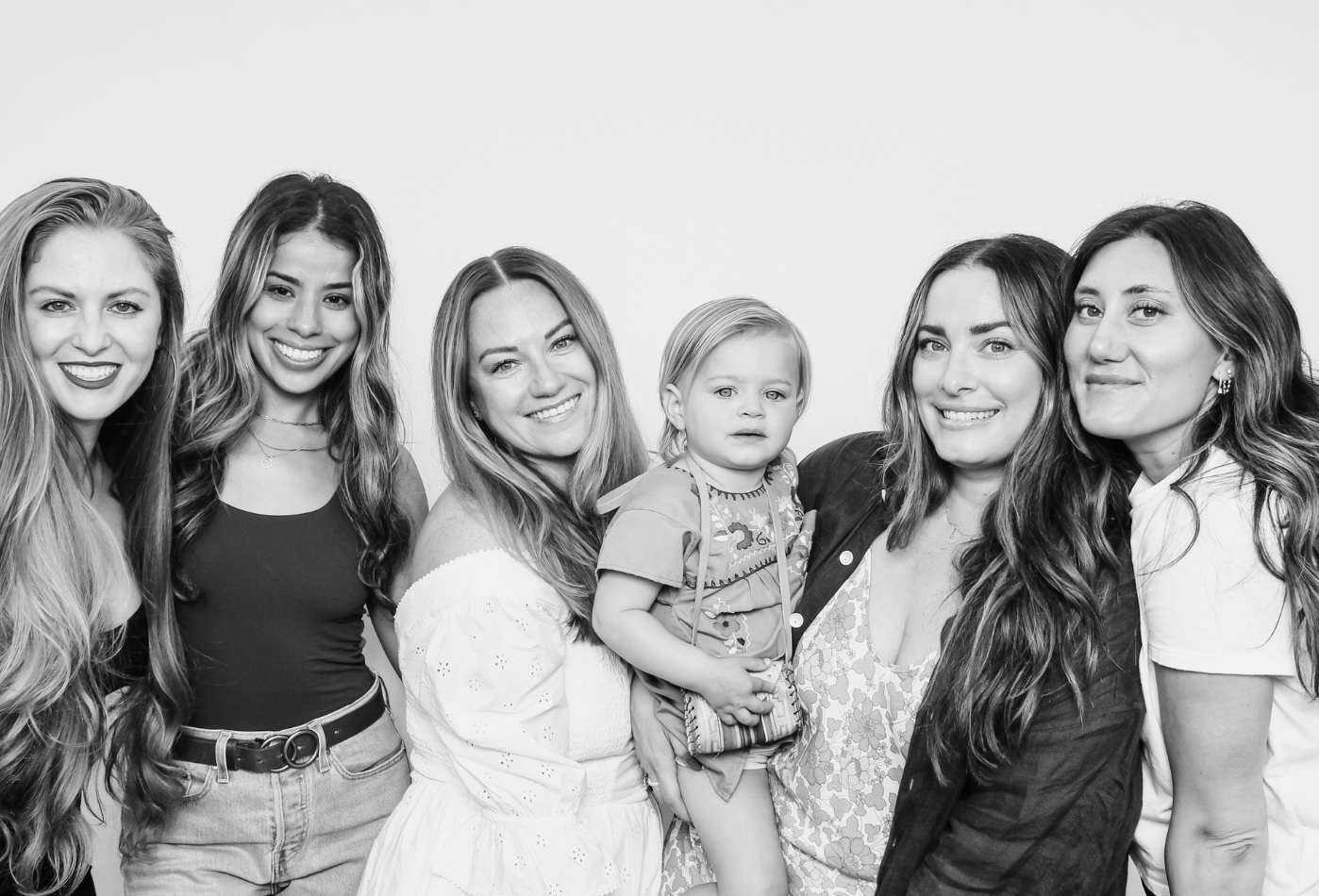 9 Essential Photo Booth Styles
Classic Photo Booth: The original photo booth style, typically enclosed with curtains for privacy. It's great for traditionalists and those looking for a nostalgic touch at their event. Images are often printed in the traditional photo strip format.

Open Air Photo Booth: A modern and popular choice, these booths ditch the curtains and allow for larger group photos. It usually includes a backdrop, camera equipment, and a variety of props for guests to pose with. It also allows other guests to watch the fun while waiting for their turn.

Mirror Photo Booth: A newer innovation in the photo booth industry, mirror booths use a large, upright touch screen mirror to capture full-length photos. Interactive features allow guests to sign their photos or add digital props.

GIF or Boomerang Booth: Ideal for social media-savvy guests, these booths create animated GIFs or Boomerangs instead of traditional still photos. These can be instantly shared online, providing fun, viral-ready content for your event.

Green Screen Photo Booth: These booths use green screen technology to superimpose guests onto a variety of digital backgrounds. It's a fun and creative option that lets guests "travel" to different locations or scenarios.

360 Degree Photo Booth: This booth uses a rotating camera to capture a 360-degree view of guests, creating unique and engaging content. It's a favorite at glamorous events and among celebrities.

Slow Motion Video Booth: These booths record a short video of guests, which is then played back in slow motion. Props like confetti or silly string add extra fun to the footage.

Vintage or Retro Photo Booth: Vintage-style photo booths incorporate old-school elements such as analog cameras or classic film, providing a unique and charming photo experience.

Luxury Photo Booth: Premium providers such as LuxeBooth.com offer high-end, luxury photo booth experiences. These booths typically feature cutting-edge technology, customizable options, and top-tier props and backdrops to ensure a truly memorable event.

Corporate Booth: A corporate photo booth is perfect for company events. Whether it's a product launch, holiday party, or a conference, corporate photo booths are tailored to fit your brand's theme. They often come with customizable skins for branding, social media integration for instant sharing, and professional-quality photos that make a lasting impression.

Wedding Booth: Wedding photo booths are becoming a staple at receptions. They offer a fun, engaging activity for guests while creating memorable keepsakes. These booths can be themed to match the wedding decor and often come with romantic props like "Just Married" signs, oversized diamond rings, and love-heart sunglasses. Some offer customizable print templates to include the couple's names and wedding date on each photo strip.

Black and White Booth: Black and white photo booths provide a classic, timeless feel to your photos. This type of booth is ideal for formal events, vintage-themed parties, or anytime you want a touch of nostalgia. Despite the lack of color, these booths capture stunning details, and the resulting images can be incredibly dramatic and striking.

Party Booth: The party photo booth is all about fun! Usually equipped with quirky props and colorful backdrops, these booths can become the life of the party. Most come with instant photo printing and social media integration for guests to share their fun moments immediately. They're perfect for birthdays, anniversaries, holiday parties, or any celebration that needs an extra dose of entertainment.
Selfie Stations
In our digital age, selfies have become a cultural staple. Embrace this trend by setting up selfie stations at your event. All you need is a catchy backdrop and some fun props. Encourage guests to snap their photos using their smartphones and share on social media using your event's unique hashtag. This interactive and engaging setup can mimic the experience of a photo booth at a fraction of the cost.
DIY Photo Booth
Why not try a do-it-yourself photo booth? Invest in a tripod, and use a high-quality camera or even a well-equipped smartphone to capture photos. Create your own backdrop using curtains, streamers, or themed props. This not only saves money but also allows you to customize the booth to match your event's theme perfectly.
Disposable Cameras
There's a nostalgic charm to disposable cameras that digital alternatives can't match. Scatter a few of these around your event space and let your guests capture candid moments. After the event, you can develop the films and relive the memories through your guests' eyes.
Hashtag Printing
Leverage social media by implementing hashtag printing. Ask your guests to take photos using their smartphones and post them on social media platforms using a specific event hashtag. These photos can then be printed out at a designated printing station at the event itself. Not only is this a fun interactive experience for your guests, but it also generates social media buzz for your event.
Digital Guestbook Apps
Technological advancements have given rise to digital guestbook apps. With these, guests can snap selfies, write personal messages, and instantly upload them to a digital guestbook. The compiled images and messages can then be projected onto a wall or screen for all to see.
Videography
Instead of capturing still moments, why not capture moving ones? Setting up a video booth where guests can record messages, tell stories, or even perform a little dance can add a fun and dynamic element to your event. The video footage can later be edited into a memorable keepsake of your event.
Live Art
Consider hiring a sketch artist or caricaturist to draw live portraits of your guests. This unique alternative not only provides entertainment but also leaves your guests with a personalized memento to take home.
Augmented Reality
Augmented reality (AR) apps have become more accessible and user-friendly. Using AR, you can create a virtual photo booth where guests can take selfies with digital props. It's a novel and tech-savvy way to engage your guests.
Mirror Photo Booths
Although this might still technically be a photo booth, mirror photo booths are a novel twist on the classic setup. They are interactive mirrors that allow guests to take selfies by simply looking in the mirror and striking a pose. Although not as cheap as the other alternatives, they can be a cost-effective alternative to high-end luxury booths.
Remember, the goal of a photo booth is to capture memorable moments and entertain guests. As long as your alternative choice achieves these objectives and aligns with your budget, you're sure to create an unforgettable event. The most important thing is that your guests have fun and you create lasting memories. With these alternatives, you can do just that without the hefty price tag of a traditional photo booth.
Choosing a Professional Photo Booth Rental Service
Sometimes, the most budget-friendly solution isn't about finding alternatives, but rather, choosing the right provider. Consider engaging a trusted photo booth rental service. We offer an array of photo booths tailored to fit a variety of budget needs, ensuring premium quality.
Choosing LuxeBooth.com means you're entrusting your event to a photo booth rental company with a great track record of well-maintained equipment. This guarantees smooth operation at your event, resulting in a hassle-free experience for you. Plus, we provide an array of customizable options including diverse props, distinct backdrops, and special features like Glam filters.
By selecting a professional photo booth rental service, you alleviate the stress of setting up and maintaining this aspect of your event. Our experienced team takes care of these details, allowing you to fully immerse yourself in the festivities.
Moreover, a professionally managed photo booth adds a touch of elegance and excitement to your event, offering guests top-tier photos as cherished mementos.
In essence, while non-traditional photo booth options can offer cost savings and a unique twist to your event, the value of a professional photo booth rental service should not be underestimated. It strikes a balance between cost efficiency, ease of use, and creating unforgettable experiences for your guests.